The UK's Best Used Car Warranties!

As part of our customer care programme, we're proud to offer the UK's best used car warranties from Warranty Solutions Group. These warranties not only cover more parts than any other warranty provider, but you'll also get fantastic service and a huge range of other benefits for complete peace of mind. If you'd like to continue the superior protection for longer, please ask your sales advisor about extending your cover.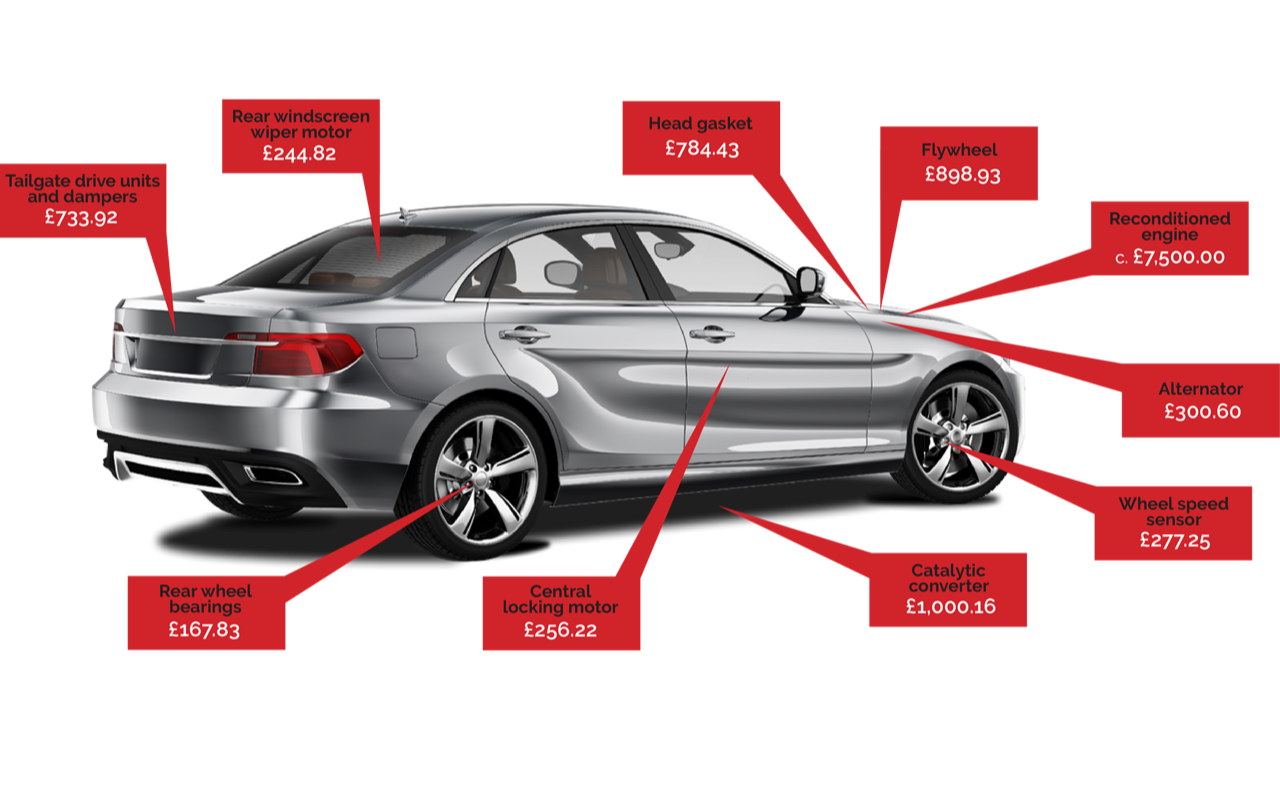 Warranty Questions
What Does My Car Warranty Cover?

With WSG, your vehicle is covered for a huge range of parts and the labour times involved to repair or replace them.
Platinum and Gold both cover around 6,000 mechanical, electrical and electronic components including many that are normally excluded by other warranty companies. Silver covers a range of listed items and is designed with the older or higher mileage vehicle in mind.
Explore the different plan types above to find out more.
What Does It Not Cover?

Naturally, there are some parts and faults that we just can't cover such as bodywork, trim, general maintenance and service items.
Our Platinum and Gold plans are so advanced that it's almost impossible to list every covered item, therefore you'll only find the exclusions. Anything not listed under exclusions is covered.
Silver only lists the covered items so anything not shown is specifically excluded.
What Happens if My Car Exceeds the Age and Mileage Parameters?

The age and mileage parameters of our standard car warranties only apply to the vehicle at the warranty start date. If you exceed these age or mileage parameters during your warranty term, don't worry – your cover simply continues for the remainder.
The exception is where you have our Platinum warranty, which includes wear & tear cover until your vehicle reaches 100,000 miles. After this, the wear & tear element ceases but the rest of your cover remains the same.
How Many Claims Can I Make?

You can make unlimited claims with each one up to your chosen claim limit, up to the current market value of your car at the time of claim. All claims include the cost of parts, labour and VAT.
What Is a Used Car Warranty?

A used car warranty is a written guarantee covering a list of mechanical, electrical and electronic parts against sudden failure. It's designed to pay for some or all of the costs involved with repairing or replacing those parts within a certain time frame.
Modern vehicles contain thousands of complex moving components. When something goes wrong, it can result in escalating repair bills. A used car warranty could save you thousands of pounds in repair costs.
Why Is My Warranty Different to the Above?

Some of our dealers offer customised products, so you may find that your cover has some differences to our standard range. If you'd like to discuss the cover you've been offered, please get in touch with us or speak to your dealer.
How Do I Take Out a WSG Warranty?

You'll need to purchase a used car from one of our approved dealerships to receive or be offered a WSG motor warranty. Please contact us to find out who your nearest dealers are.
In most cases, your plan can then be upgraded or extended around the start date, or renewed around the expiry date.
Do I Need to Use One of Your Garages?

In most cases, you'll be able to choose whether you use our car repairer network or your own garage. We work directly with hundreds of garages across the UK, which also means that we settle claims with them directly.
If you use your own, please bear in mind that we have a set labour rate so any excess labour charges over and above this will be your responsibility. The garage also may want you to settle the bill first, in which case we'll reimburse you once we've received the repair invoice and any documents requested.
Depending on the nature of the claim, your vehicle may need to be seen by a specialist. We also work directly with a number of repairers that specialise in systems such as turbos, gearboxes, engines, drive lines, ECUs and power steering.